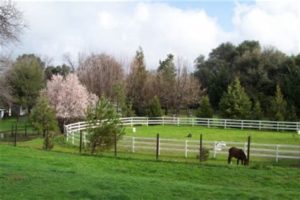 Located off of Hwy 20, 12 minutes west of Grass Valley, CA are two more interesting neighborhoods.
Penn Valley, CA and the neighboring gated community of Lake Wildwood, CA are two different communities yet only miles apart.
Both Penn Valley and Lake Wildwood are located in the Western part of Nevada County at an elevation of 1500 ft.  Snow is very rare and welcomed at this elevation as beautiful very light powder of snow lasting minutes, if your lucky.   At this elevation the growing season is wonderful with a couple of old and new wineries established in the area.  If you are incline to have a farm or just a couple of horses, Penn Valley, CA has many properties that would fit your needs.
The neighboring area of  Spenceville Wildlife Area is comprised of approximately 11,900 acres of blue oak – gray pine woodland characteristic of the Sierra Foothills. The elevation of the area varies from 200 to 1200 feet. The wildlife area is bordered on the west by Beale Air Force Base and on the north, south, and east by privately owned ranches. There are numerous ponds, creeks, trails and riparian zones in the area.
Lake Wildwood, CA
Lake Wildwood is a private, gated community in a tree covered setting on a large beautiful man made lake with an 18-Hole Championship Golf Course.   The homes range from a small 1200 sq ft home to upscale million dollar homes.  There something for everyone in this subdivision.  24/7 Security Staff along with Swimming, Fishing, Wake Boarding and water skiing and a few other amenities along with the newly built clubhouse with a full service bar and restaurant.