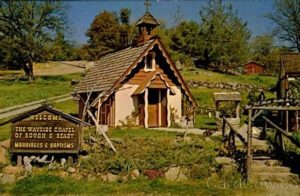 Rough & Ready. Nevada County, CA
Where once there were three, this is the last one standing.
First established in 1849 by a mining company in Wisconsin, known as the Rough & Ready Company.  The leader named the company after our 12th President – General Zachary Taylor, nicknamed "Old Rough & Ready". The town declared its succession from the Union as "the Great Republic from Rough & Ready", on April 7th 1850 because President Taylor levied a tax on California Mines.  The cry was "taxation without representation".  However, they voted to rejoin the union less than three months later on July 4th.
Rough & Ready, CA is located just to the West of Grass Valley, CA and approximately 62 miles from Sacramento.  The small town can be found on the Rough & Ready Highway, it was bypassed by State Hwy 20 in the mid 1980's.
The Post Office was established in 1851 and has the zip code 95975
Among the oldest buildings are the blacksmith shop, the Odd Fellows Hall and the Old Toll House
The 2010 census reported that Rough & Ready had a popular of 963
A small Chapel is in Rough & Ready where weddings are occasionally held.
Rough & Ready is home to the musical group, "The Fruit Jar Pickers".
Rough & Ready has a relatively new fire house
Rough & Ready encompasses just over 3 square miles